Located in Denmead, wigwonders offer only good quality reputable branded wigs providing many different styles, choices and colours. Consultation fee applies for first appointment only. You may be eligible for VAT relief if you are undergoing chemotherapy treatment or suffering from Alopecia.. Please ask for details..
Offering a professional fitting, cutting and styling wig service to suit your individual needs. My private wig studio is located in my home to ensure a very personal, relaxed atmosphere. Home visits are also available. (Wig cutting is free if purchasing a wig over £100 from Wigwonders)
Wigwonders offer professional advice on how to care for your wig as well as supply you with all the necessary accessories to keep your wig looking like new., or choose from a selection of stylish bandanas... Click to see how Wigwonders can help you today...
Is your hair thinning? Do you have areas of no hair? Toppers or Hair enhancers could be your solution!!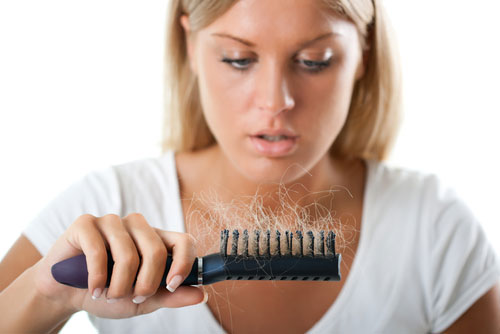 Wigwonders could be your answer!!!
There are a few wig manufacturers on the market that produce synthetic and human hair toppers or hair enhancers which can be clipped on your remaining hair…
Trendco, Ellen Wille and Gisela Mayer and my new company NJ…
They come in various sizes, shapes and construction to suit your personal needs.. I colour match to your own hair colour so they blend in without noticing.
Advise: Care must be taken when removing so not to cause any more damage to your own natural hair..
If you think this could help you, please contact me for a consultation so we can discuss your needs and then I will order in on approval a selection for you to try on..
(client covering the cost of the return P&P)
Please contact Sara on 02392 361594 or 07900 921594
---
A bit about me
I have over 30 years of hairdressing experience and working with wigs, I started Wigwonders as I feel that I can offer a personal wig service to anyone who is suffering from any form of hair loss due to treatment or alopecia. I feel it is important that you are relaxed and comfortable so you can make the right choice for you.
More info
Testimonials
"Thank you so much for transforming my a Mum with her new wig! She looks amazing... It looks completely natural, the colour and shape is perfect. She is so happy, as you can see from the photo! And after a long and difficult year its so wonderful to see her smiling again.

Mum felt at ease with you right from the start, from your initial home visit to the final fitting. I have already recommended you to a friend, and would highly recommend you to anyone who is considering a wig. A big thank you from me and from Mum. (June 2016)" - Carolyn
"'Thank you so much for your warm and sympathetic manner during my consultation. I'm thrilled with my new wig. So many friends and family have complemented me on my new hairstyle. You clearly have great knowledge and skill in wig fitting and hair dressing. You guided me through the choices making suggestions as appropriate, while allowing me to choose. You are unique in offering a wide variety of brands which made me confident that I would find something suitable and of the right size. The fitting was a relaxing experience because the salon is completely private, with no chance of another customer popping in. I will be recommending you to friends.

I am an Alopecia sufferer with small head and have been wearing wigs for 5 years.' (June 2016)" - April
"Sarah from Wig Wonders is just so welcoming and wonderful.
Her private studio is discrete yet fully equipped for everything. She helped me in a tight spot in a hurry and has a lot of great ideas and experience. I can't praise Wig Wonders highly enough. ( June 2015)
" - Lyn
"I was going through a hard time with my hair and losing my self confidence when we decided to go ahead and have a wig consultation and see how I felt, we looked at shops in public places but I didn't feel comfortable with that and we found wig wonders and sara is such a welcoming woman with a way about her that just relaxes you and makes you feel less nervous, her wig room is in her home which suited me perfectly as I didn't have to be looked at in public obviously going into a wig shop and feeling like people are looking, she has an amazing knowledge of wigs and she'll really help you find what's right for you.....I love my new hair and new found confidence and I would recommend wig wonders and sara to absolutely anyone she's amazing! Thanks so much sara I really appreciate your help" - Natalie (April 2015)
"If you are looking for a high quality, professional but personal wig fitting service, Wig Wonders is definitely the place to go. Sara is very experienced in the the making and fitting of wigs and provides a excellent service in a relaxed environment, which is very important if you are experiencing any kind of hair loss or are about to. I went to her when I was about to start chemotherapy treatment, so it was a very difficult time for me and she could not have been kinder to me and put me at ease immediately. I could not recommend her and her services highly enough." - Karen (Sept 2014)
"So glad I found you, Sara. You offer a much needed service - professional, personal and friendly in a relaxed environment. Thank you for all your help, advice and my lovely new look. I will be spreading the word!" - Jenny (July 2014)
"From the moment I met Sara, I felt at ease, she was warm, friendly and very professional. Sara not only restyled my wig but also cut an existing hairpiece. Sara really cares about you and her compassion for such a sensitive topic as I have hair loss, is second to none, and at the same time filling you with confidence as she helps to rebuild your look. Sara's passion for cutting hair shows in her wig cutting skills that adds to the finishing touch to the wig. I have now purchased another wig and wouldn't hesitate to recommend this lady…. " - Jesse (June 2014)
"My mum had lost her hair whilst having chemo and for confidence we said to her how about getting a wig, so I found Sara's website and made a appointment. She is such a lovely lady and made mum feel special, very caring and considerate with mums needs, beautiful realistic wigs. Mum has had many comments on her wig saying how lovely they are. Me and my sister cried when mum first put the wig on because Sara has put a big smile on her face...mum has now got her crowning glory back...THANKU SARA..xxxxxx" - Julie (June 2014)
"I am absolutely over the moon with the service that Sara has provided. Very comfortable and so welcoming. Her professional hairdressing skills as well as the outstanding knowledge of wigs is outstanding. Would highly recommend Sara" - Nicola (May 2014)
"Having searched for ages to find someone to supply and fit a wig for my mum, I was lucky enough to come across Sara. She was so welcoming and supportive and made you feel at ease straight away. Nothing was too much trouble and she made sure my mum was comfortable and happy, which she was. I would definitely recommend Sara for all your wig needs whatever the circumstances. I wouldn't hesitate to go back." - Carole (May 2014)