About Us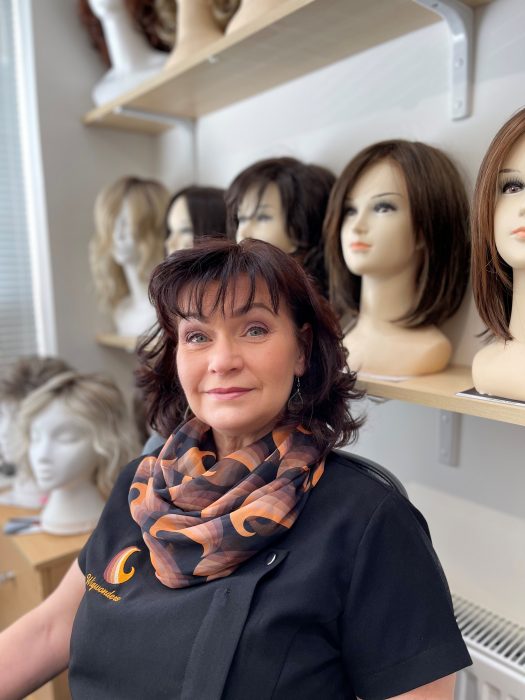 Wig Specialist
I started my hairdressing career over 40 years ago at a local college in Fareham. I thoroughly enjoyed my time there and knew immediately being a wig specialist was going to be my chosen career.
My industry experience has come from working in many salons in different positions including stylist and colour technician.
Whilst bringing up my family I was able to work as a freelance hairdresser offering a mobile service. As my children grew I trained as a college lecturer and received my Teaching qualification, D32/D33 and CertEd.
I have worked as a hairdressing lecturer, course manager and tutor for the past 11 years where I have taught at many levels including:
Introduction level
Advanced levels 1, 2 & 3
And more recently Wig Making (knotting, weaving, application and maintenance/care)
With my gained wig making skills and knowledge I've been able to help close friends and colleagues through hard times, needing assistance and guidance with purchasing and styling a wig.
The aim of Wigwonders is to provide a personal, stress free service for anyone who requires a wig whether it's due to illness, treatment or personal preference.
I have created a purpose built wig studio in my home for clients with a range of wigs and aftercare products.
Upon request I can visit you in the comfort of your own home offering a consultation along with wig samples and catalogues.
(Consultation fees apply. Home visit travel expenses incure an additional fee.)