Wigwonders is a wig shop located in Nottingham, covering Derby and the surrounding areas, Wigwonders offer only high quality ladies wigs from a range of premium brands; with plenty of different styles, choices and colours available. Whether you are looking for real human hair wigs with lace fronts, realistic synthetic wigs or top pieces. In many colours from natural shades, bold colours to fashionable rooted colours. Accepting Wig vouchers from Nottingham NHS Trust and Sherwood NHS Trust only. FREE consultation from NHS clients. Private consultation FEE APPLYS for first visit only, £30. Every client may be eligible for VAT relief off your wig purchase if you are undergoing chemotherapy treatment or suffering from Alopecia, please ask for details!
With years of experience as a hairdresser, I can offer specialist cutting and styling, to ensure your wig is a perfect fit and look. Working from my private wig studio located at my home, helps to deliver a very relaxed and private, personal service.

• Accepting NHS wig vouchers from Nottingham Hospital Trust & Sherwood Hospital Trust
• Home visits also available. (travelling expense added)
• Free specialist wig cutting (when purchasing a wig)





At all stages, Wigwonders offer professional advice, whether its top wig care tips, shampoos, accessories and stylish bandanas, to ensure your wig remains looking brand new for as long as possible. Aftercare leaflets in both fibre and human hair wigs are readily available, to guide you in looking after your purchase.
Do you have an NHS wig voucher from Nottingham city, Queens Medical, or Kings Mill Hospital?
Here at Wigwonders, we can redeem your voucher against any wig or head scarf and bandanas.
Wigwonders is situated in a quiet residential location to ensure complete privacy away from the medical setting.
Its also ground floor for any with mobility issues. (home visits offered to wheel chair users)
Wigwonders has been established 10 years, so has extensive experience and knowledge in the wig world.
In stock is a large selection of wigs and head coverings for immediate purchase.
If you want to call and discuss any of your wig needs or have a voucher and would like to visit Wigwonders
Please call Sara on 07900921594 or 01159192085
Or email Sara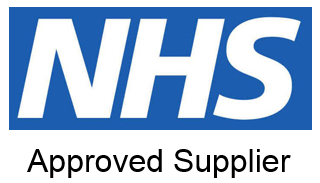 ---
Featured
A bit about me
With over 40 years of hairdressing experience and working with wigs, I decided to start my own company (10 years ago now) as I felt I could offer a personal wig service to anyone who is suffering from hair loss or alopecia. I feel that everyone deserves to look fabulous and I know I can help.
More info
Testimonials
"Sara went above and beyond to help me source and alter the wig I wanted and in record time. Thankyou Sara. I will be contacting you again (Sept 2023)" - Sue
"I met with Sara at Wigwonders just prior to starting chemo for Hodgkin Lymphoma as it was important to me to find something as close as possible to my real hair that made me feel like me and helped me to stay in control. Sara was fantastic from the start. She actively encouraged me to bring a plus one which really helped and put me at ease and I know from calling other places doesn't always happen. With such an important decision at such a difficult time, this really helped and was much appreciated.

Sara was incredibly patient and really took the time to make sure that I was sure before ordering, letting me try things multiple times and explaining everything about the wigs as she went along, which really helped. She also encouraged me to try a range of headscarves, turbans and other options which I hadn't really begun to explore yet and which was a really useful and eye-opening experience. They were beautiful too.

When the wig arrived I was able to collect it the same day and again Sara was so patient and helpful and really took the time to make sure that I was happy with it. She even let both me and my mum practise multiple times to make sure we were confident to put it on correctly and modelled how to wash it and care for it properly.

Obviously this isn't something I ever wanted to need to do but I honestly could not be happier with the wig - it's like my own hair but better and feels so light! I can't thank Sara enough for all of her help and would 110% advise anyone in need of a wig or help with hair loss to go to her. As an additional thought, she even gave me a care pack to support me with my treatment, which again was a lovely thought. (June 2023)" - Zoe
"I have just purchased two lovely wigs of Sara today has soon has I walked into sara's studio I felt confident with her she made myself & Kim my hairdresser welcome. I picked my wigs Sara ordered them straight away has soon has she had got them emailed me I went for my fitting today I'm well pleased and feel so confident wearing them. I highly recommend Sara & wig wonder very professional thank you very much to you.you well deserve 5🌟🌟🌟🌟🌟🌟but I've given you 6 (March 23)" - Viv
"Sara was so lovely, supportive and professional when I contacted her for advice for my 88 year mother, who is suffering with alopecia.
We count ourselves fortunate that her problem wasn't the result of treatment, but a fact of ageing.
Nevertheless it was starting to sap my mother's confidence in going out and meeting people!
Photographs of her with her grandchildren became a dreaded experience instead of the celebration it should have been.
Our first appointment lifted my mother SO much it was quite emotional!
We almost walked out with a lovely wig on the first visit, but after discussing our slight reservation (it being more straight than we were used to!)Sara explained that another style she felt would be more suitable and promptly ordered it for us! Explaining it could take up to 6 weeks we all agreed it was worth waiting, knowing that there was already a very good solution available!
Sara was absolutely right! The new Wig arrived much quicker than expected and is absolutely lovely!
Sara helped mum to fit it herself and then trimmed it to suit her even more!

We can't thank her enough!
The whole experience was SO positive! So much so Mum ordered a second one so she could have daily wear!
Now mum is happy to go out again and definitely is much more confident again!
All safeguarding precautions remain in place, masks, sanitiser, temperature check to ensure the safety of all her clients!
Thank you Sara so much we can't recommend you highly enough! (Dec 22)
" - PT
"Great service from Sara. Everything was explained and nothing was too much trouble. So much choice and options and I received a really good looking wig. (Nov 2022)" - Elaine
"Incredible service from the very knowledgeable lady. She goes above and beyond in order to make her clients happy and comfortable. I'm so pleased I found her and I'll definitely b going back. Thank you so much Sara. (Oct 2022)" - Kym
"Sara was a wonderful lady who put me at ease as soon as I entered her place , she made myself and my best friend very welcome and we had discussions about different wigs , real hair wigs which are very difficult to get hold of , her advice was second to none and I actually came out with a wig and accessories, I've since ordered another wig , excellent service , really lovely lady , making time for you x (Sept 2022)" - Karen
"Finding Sara at Wig Wonders offered the best service for so many reasons. I was about to start chemo and wanted to be prepared. My Sister was welcomed to be with me. Sara was efficient, warm, direct and reassuring which made the whole experience feel safe and more easy. Her knowledge and experience shone through. She ensured I was fully aware of what to consider and I found two wonderful quality wigs that I'm thrilled with. Especially after Sara trimmed to my preferences. There was no pressure. All the choices were mine. Revisiting to have my head shaved went very well, I left feeling good 'au naturel' and thrilled with my new look. Thank you Sara, you are a star! (June 2022)" - Karen
"I would like to thank Sara for the excellent and friendly service ,she made me feel very relaxed and her advice was invaluable helping me with my selection. many thanks (June 2022)" - Jan
"I came to see Sara for a consultation 25/04/22 prior to a 6 month course of chemotherapy.
Whilst I don't know for definite yet if I will lose my hair, I'm the sort of person who likes to gather all the facts.

I was able to bring along my husband and he was included throughout, not just an observer.

Sara was very knowledgeable and friendly.
I felt at ease and very confident about all the advice I was given.
I liked the fact that Sara is also a hairdresser so can customise a too long wig to my personal preferences without having to go elsewhere.

The selection we chose will be kept on file till I make contact should I need/ wish to proceed.

I felt that covid precautions were adhered to and that customer safety is paramount. (April 2022)
" - Helen