Located in Nottingham, covering Derby and the surrounding areas, Wigwonders offer only high quality wigs from a range of premium brands; with plenty of different styles, choices and colours available. Whether you are looking for real human hair wigs with lace fronts, realistic synthetic wigs or top pieces. In many colours from natural shades, bold colours to fashionable rooted colours. Accepting Wig vouchers from NHU only. FREE consultation from NHS clients. Private consultation FEE APPLYS for first visit only, £30. Every client may be eligible for VAT relief off your wig purchase if you are undergoing chemotherapy treatment or suffering from Alopecia, please ask for details!
With years of experience as a hairdresser, I can offer specialist cutting and styling, to ensure your wig is a perfect fit and look. Working from my private wig studio located at my home, helps to deliver a very relaxed and private, personal service.

• Accepting NHS wig vouchers from NUH
• Home visits also available. (travelling expense added)
• Free specialist wig cutting (when purchasing a wig)





At all stages, Wigwonders offer professional advice, whether its top wig care tips, shampoos, accessories and stylish bandanas, to ensure your wig remains looking brand new for as long as possible. Aftercare leaflets in both fibre and human hair wigs are readily available, to guide you in looking after your purchase.
Heres a few of my latest Bandana's in stock.
All hand made. 100% Cotton or Cotton Jersey blend.
All ready to wear.
Prices range from £8 – £18
To see the full range in stock, please visit my accessory page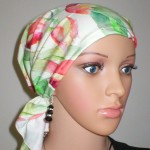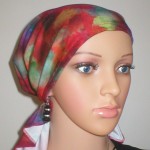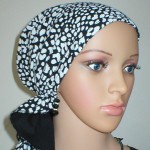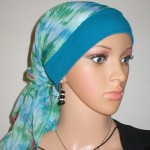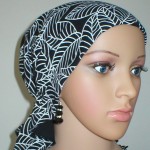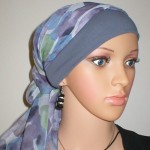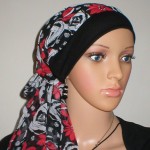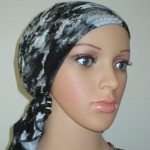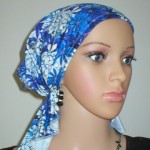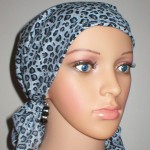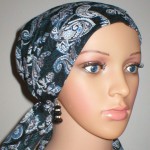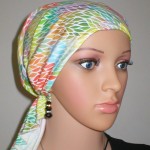 ​
---
A bit about me
With over 35 years of hairdressing experience and working with wigs, I decided to start my own company (9 years ago now) as I felt I could offer a personal wig service to anyone who is suffering from hair loss or alopecia. I feel that everyone deserves to look fabulous and I know I can help.
More info
Testimonials
"Finding Sara at Wig Wonders offered the best service for so many reasons. I was about to start chemo and wanted to be prepared. My Sister was welcomed to be with me. Sara was efficient, warm, direct and reassuring which made the whole experience feel safe and more easy. Her knowledge and experience shone through. She ensured I was fully aware of what to consider and I found two wonderful quality wigs that I'm thrilled with. Especially after Sara trimmed to my preferences. There was no pressure. All the choices were mine. Revisiting to have my head shaved went very well, I left feeling good 'au naturel' and thrilled with my new look. Thank you Sara, you are a star! (June 2022)" - Karen
"I would like to thank Sara for the excellent and friendly service ,she made me feel very relaxed and her advice was invaluable helping me with my selection. many thanks (June 2022)" - Jan
"I came to see Sara for a consultation 25/04/22 prior to a 6 month course of chemotherapy.
Whilst I don't know for definite yet if I will lose my hair, I'm the sort of person who likes to gather all the facts.

I was able to bring along my husband and he was included throughout, not just an observer.

Sara was very knowledgeable and friendly.
I felt at ease and very confident about all the advice I was given.
I liked the fact that Sara is also a hairdresser so can customise a too long wig to my personal preferences without having to go elsewhere.

The selection we chose will be kept on file till I make contact should I need/ wish to proceed.

I felt that covid precautions were adhered to and that customer safety is paramount. (April 2022)
" - Helen
"I've just got my two wigs from Sara. What a great experience it turned out to be. Straight away I was put at ease, everything explained fully. Chose my wigs colour style fitted perfectly. Can recommend Sara to anyone and would certainly have any further products I needed. THANK YOU SARA you was brilliant (Feb 2022)" - Pauline
"Sara is a very kind person, had a consultation with her she was very helpful, also not pushy with sales, she actually advised my partner to go home and think about what she wanted to to. Would definitely recomend. (Jan 2022)" - J
"Morning Sara thought you'd like to know I've had SO many compliments on my 'Winnie the Wig' yesterday when I went for my 3rd chemo people asked if I hadn't lost my hair and when I said I had Winnie on nobody believed it!!! One lady said it was the best she'd seen!!! I was glad to pass your details on!!! It's made me feel 'A human again not an alien' thanks so much. love Heather xxx (Dec 2021)" - Heather
"Thank you Sara for your expertise and wealth of experience on the selection of my wig. You made a very daunting visit a pleasure and I would recommend you to anyone facing the same journey as I have. Your salon is relaxing and you put me at ease from the first visit to finally collecting my wig. Already I've had compliments!!! Thanks again (Dec 2021)" - Heather
"Wow what a find, hand on heart I can recommend Sara 100%. She has a wealth of knowledge and experience in helping you find the right wig for you, from cap size to style and colour, making the whole experience a pleasure and not daunting! She's also a lovely lady, friendly, welcoming, easy to talk to where nothing is too much trouble to help you make the right choice when choosing a wig. I will definitely be going back - thanks again Sara (Dec 2021)" - Jo
"I wanted to find a wig before starting chemotherapy. Sara was the first person I visited and the very first wig I tried on was the one I ended up buying - I love it - it honestly looks like my own hair on a good hair day! Sara is so knowledgable and her expertise and kindness made an experience I was dreading actually enjoyable. I had already decided that I wanted to shave my head before I lost my hair and Sara even did that for me! I would recommend wigwonders 100%. Thank you Sara (Nov 2021)" - Fiona
"Sara made me feel very at home and relaxed, had all the time in the world for me, who knew nothing about wigs, and what she doesn't know about wigs isn't worth knowing. A very pleasant experience, giving me the help, advice and confidence to wear a wig for the first time, and thoroughly enjoy doing so, at the age of 70. This won't be the last wig I purchase! Thank you Sarah. (Oct 2021)" - Jennifer